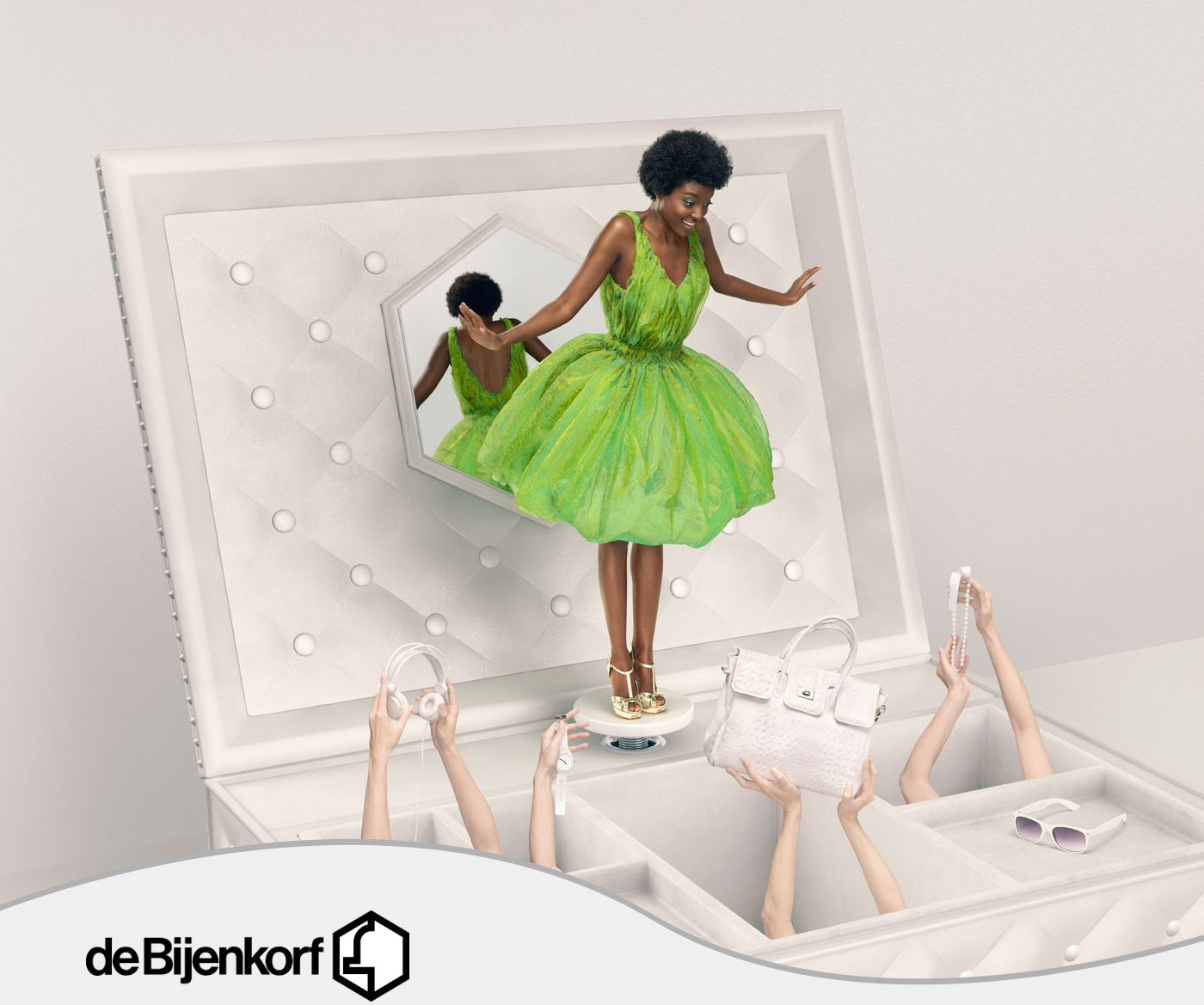 CGI and postproduction:
 Luminous Creative Imaging / Postworks Imaging - Jan Stel 
Photography:
Jeroen Hofman
Agency:
Selmore Creative Agency
Created for the Bijenkorf's "Maffe Marathon" campaign (roughly translates as "Mad Marathon")
The woman, arms, mirror-table and products were all photographed. The wishbox was rendered and integrated into the photography. Very cool project to have worked on.