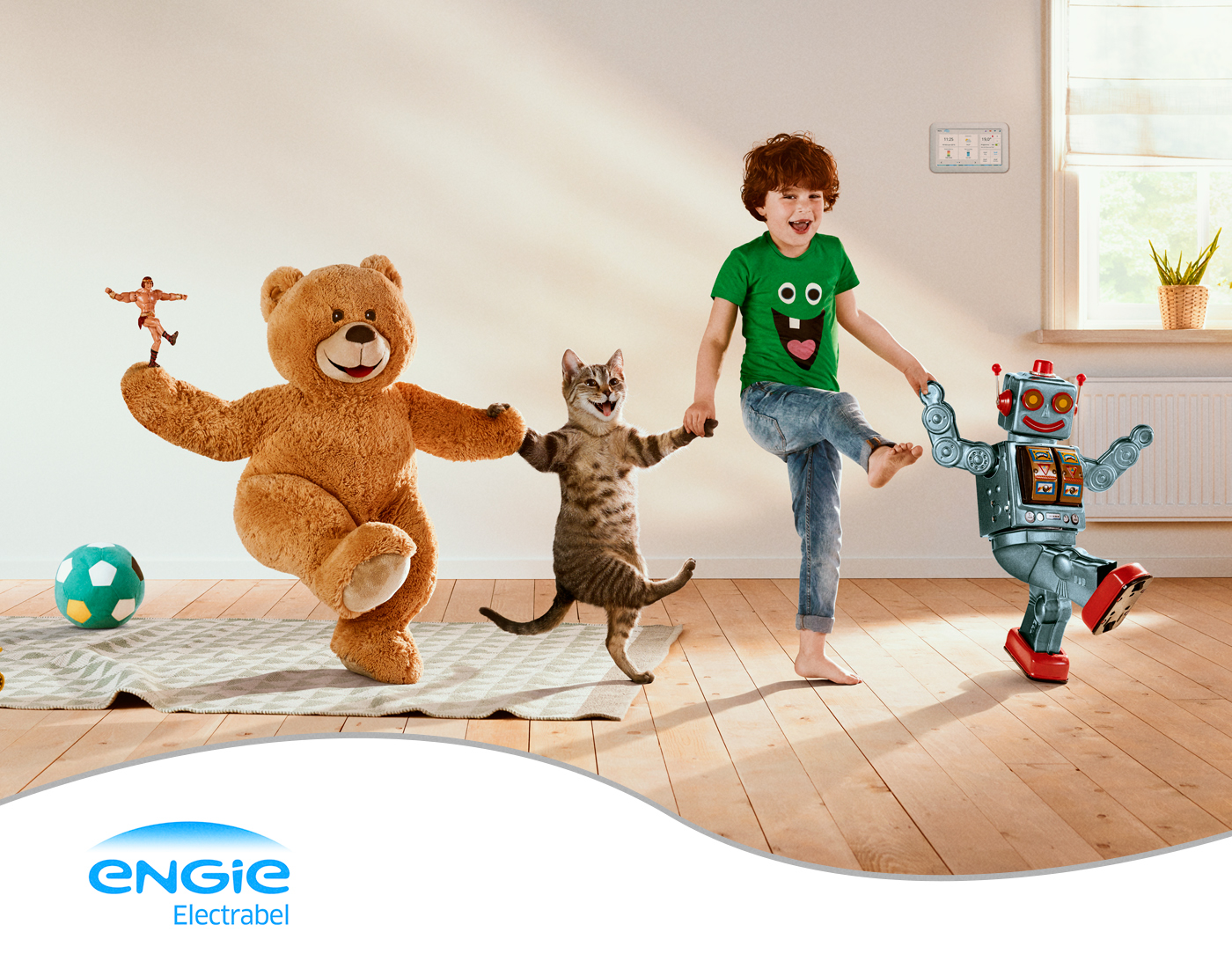 CGI & Postproduction:
Luminous Creative imaging / Eclipse Creative Retouching
Photography:
Jaap Vliegenthart
A great project we have done together with photographer Jaap Vliegenthart. For Engie - Electrabel (an energy company in Belgium), we had to create two visuals of a boy dancing with his pet and toys. Combining some mild CGI with major retouching, these two cheerful visuals were created.v
A great project to have worked on!