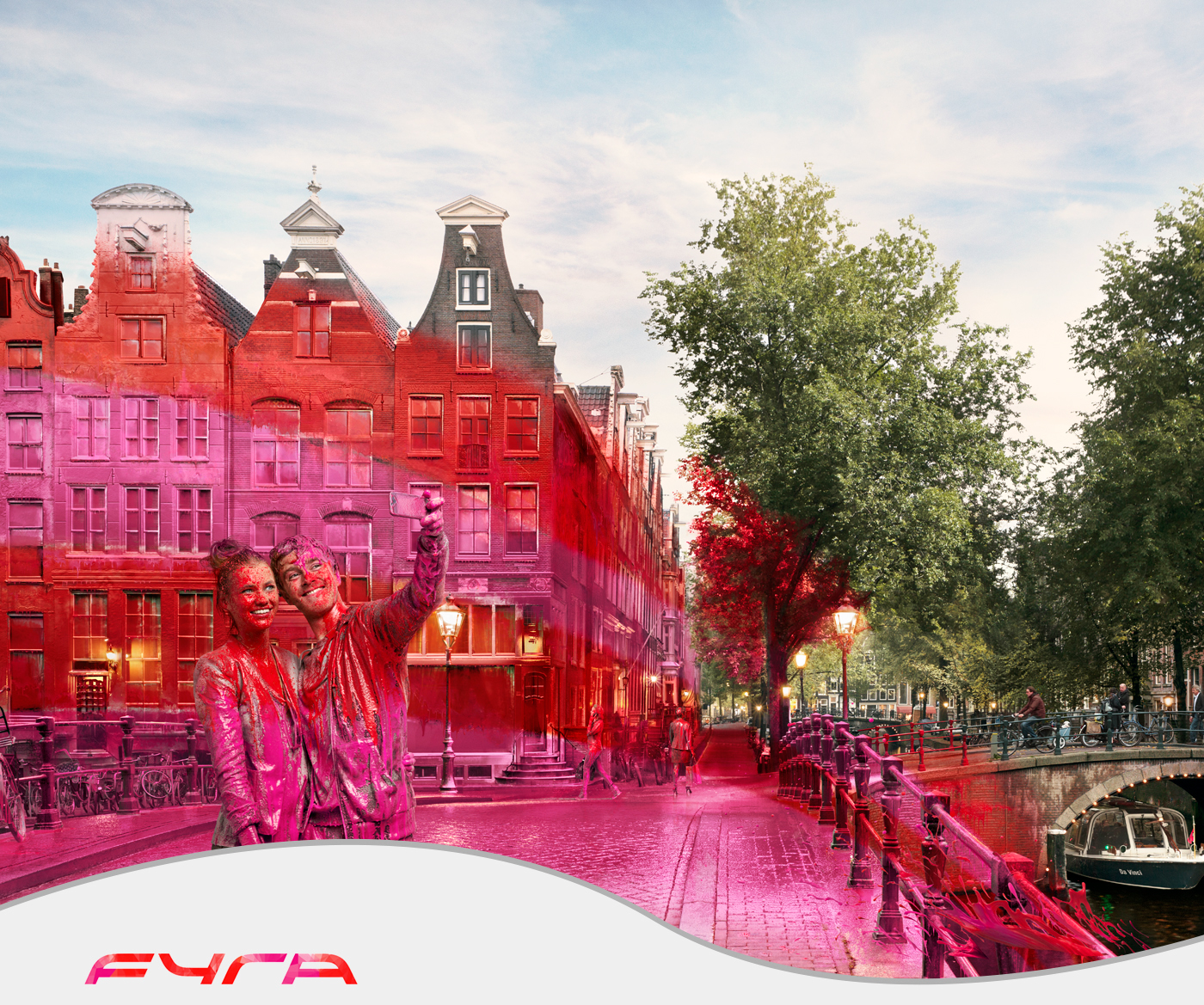 CGI and postproduction:
Luminous Creative Imaging / Postworks Imaging - Jan Stel
Photography:
Ebo Fraterman @ Unit C.M.A.
Agency:
Havas Worldwide Brussels
Art Director:
Nam Simonis
Paint Artist: 
Fransizka Loeding
Campaign for the new Fyra high speed trains that travel between Belgium and the Netherlands. The effect to be created was that of a Fyra train driving very fast through a puddle of paint, spraying the specific areas/objects.
The paint effect was created by combining different techniques, including CG paint (created by using geometry as well as displacement mappings), real photographed paint and illustration. All the paint and models were photographed in our own studio.
The Fyra train was completely created in 3D.