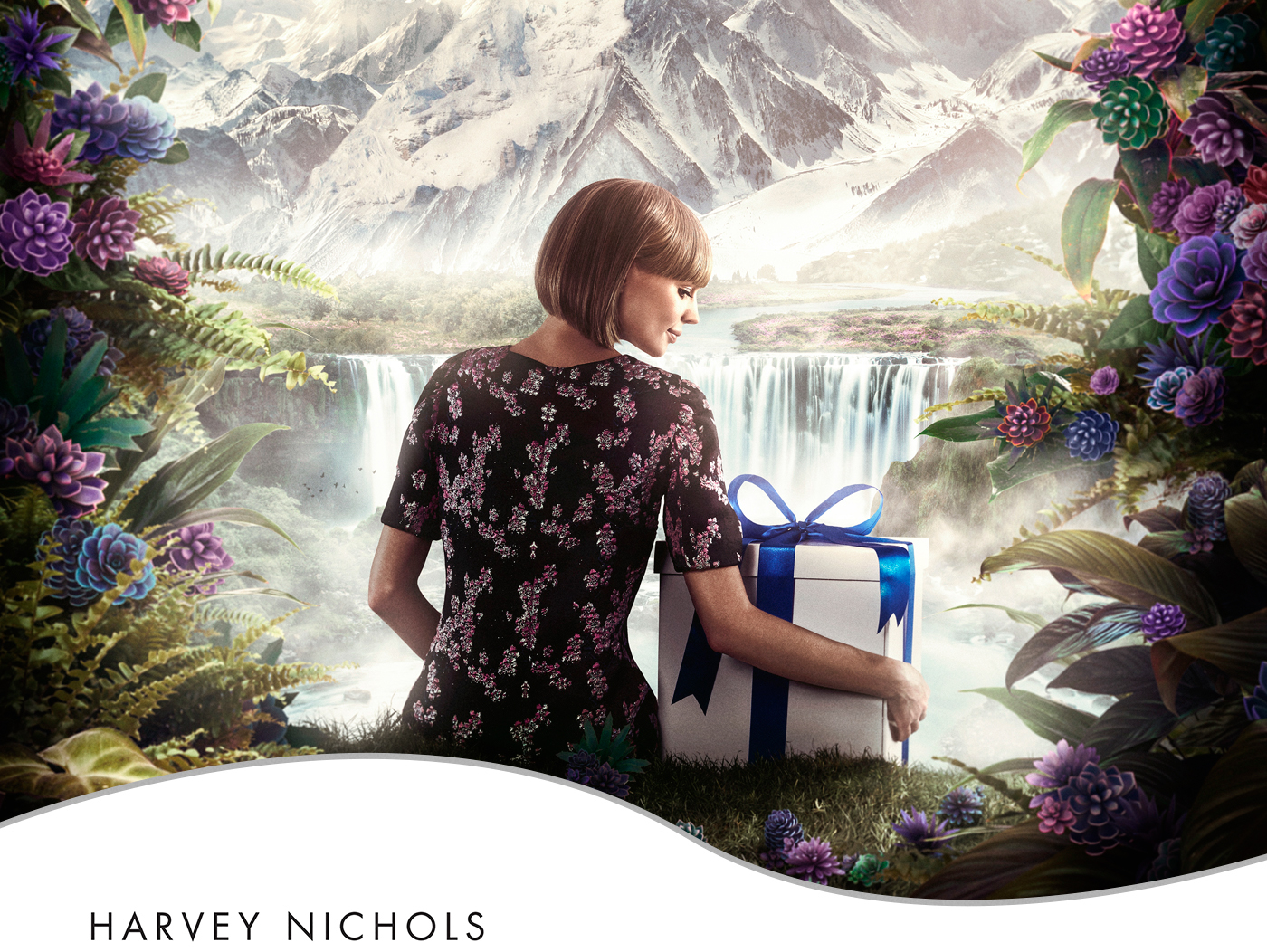 CGI & Postproduction:
Luminous Creative Imaging
This project was created for photographer Nader Bigrami / AramanStudio. We were asked to create the complete surrounding valley and background. It was created by combining CGI, stock photography and Illustration. The model and grass were photographed by Nader Bilgrami.
In post everything was put together and finalized. The visual was used during the holiday season by Harvey Nichols.