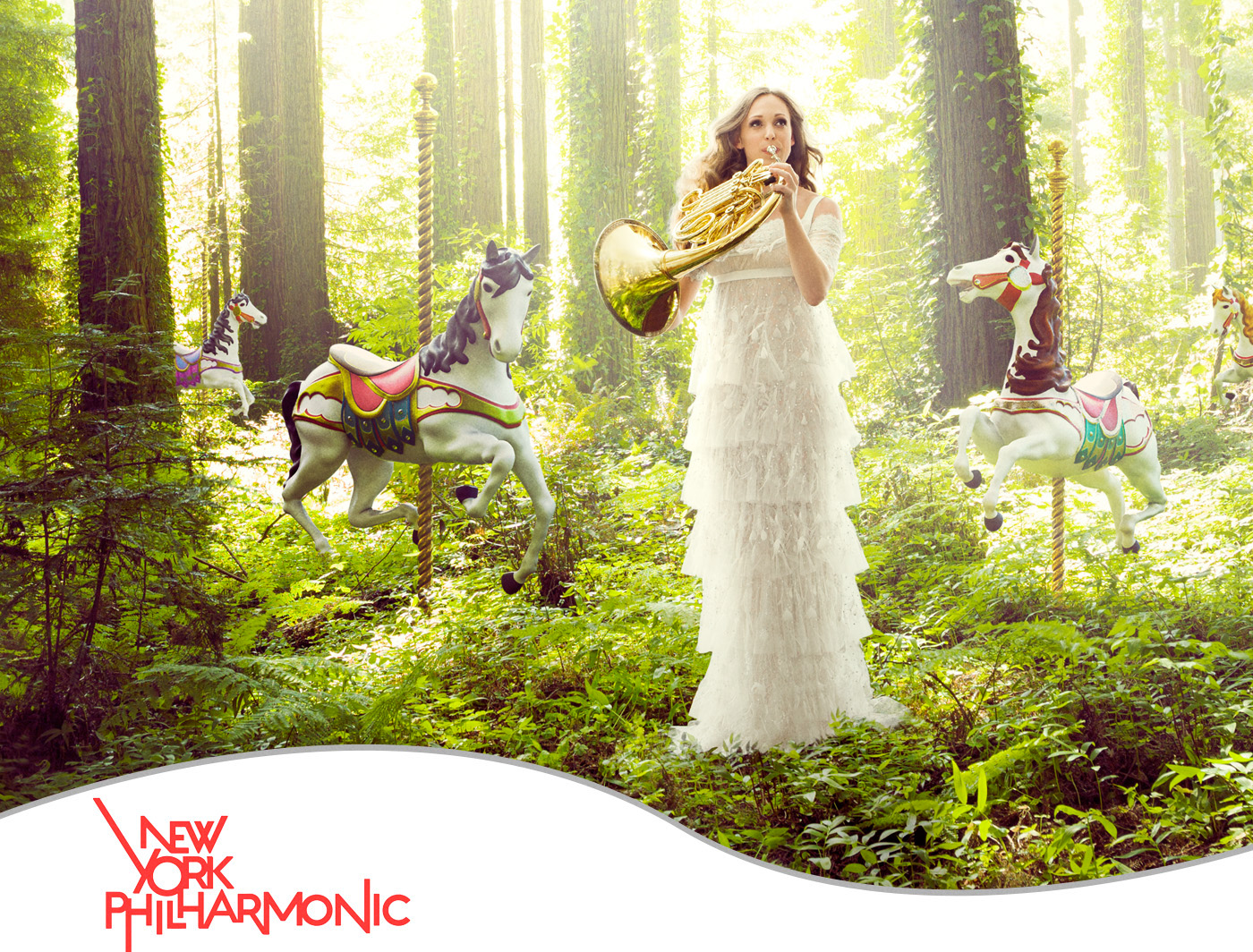 CGI and Postproduction:
Luminous Creative Imaging
Great image we created together with photographer Cade Martin for the New York Philharmonic. The background and girl were photographed, while the horses were created completely in 3D based on supplied reference. 
The horses were sculpted and painted in mudbox and then rendered in Mental Ray through displacement mappings.
It was a great project to have worked on!