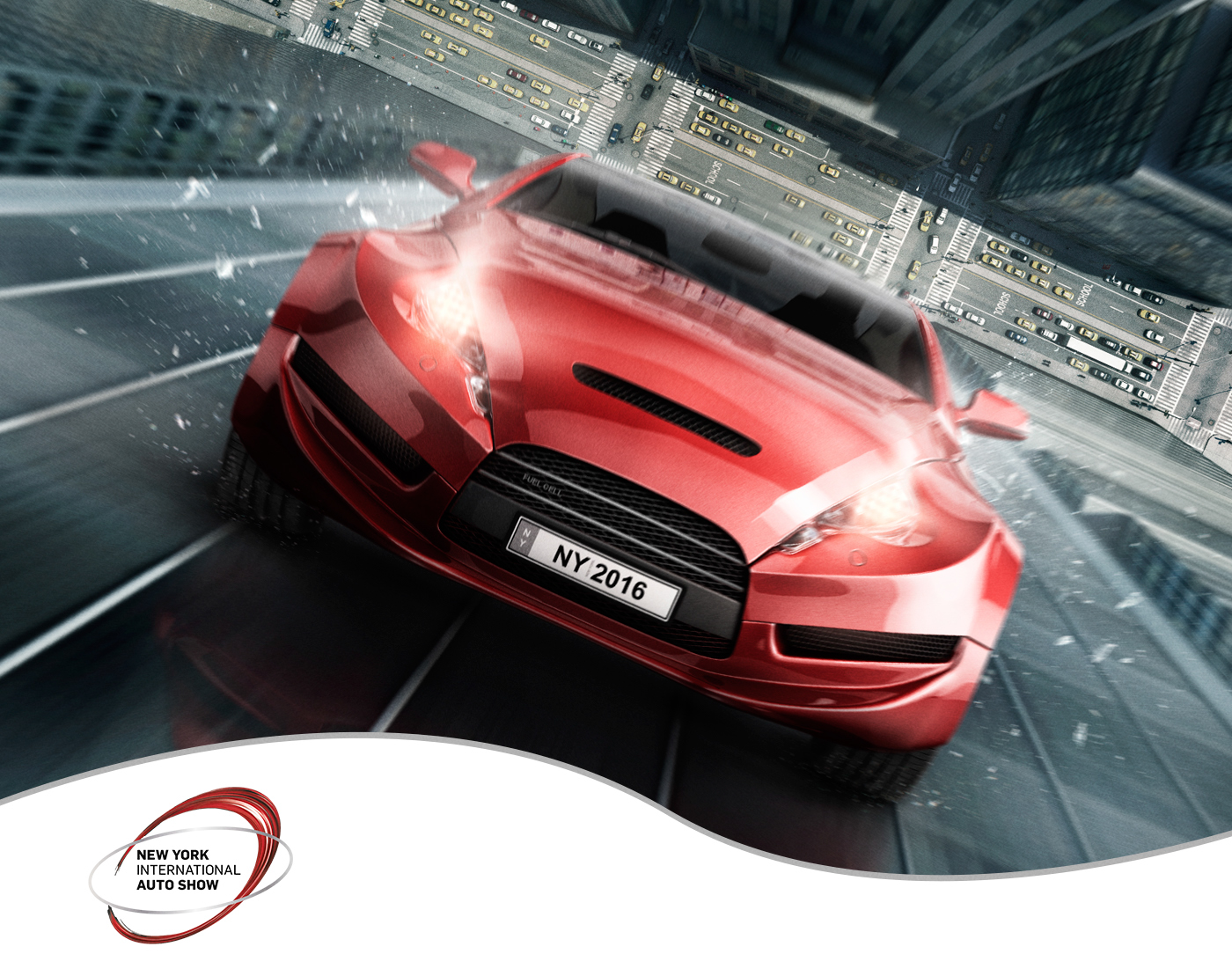 CGI & Postproduction:
Luminous Creative Imaging
CGI car:
Luminous Creative Imaging / Frederic Mueller
Agency:
Situation Interactive (New York)
This great job was done for Situation Interactive in New York. They wanted to create a poster for the NY Auto Show 2016, for which they wanted a very specifically styled part of city with a concept car driving up the building. We were asked to create everything in CG and create a big image from which various layouts could be taken.
The car itself is not an existing car, but rather a concept car that was designed for this project and then created in 3D.