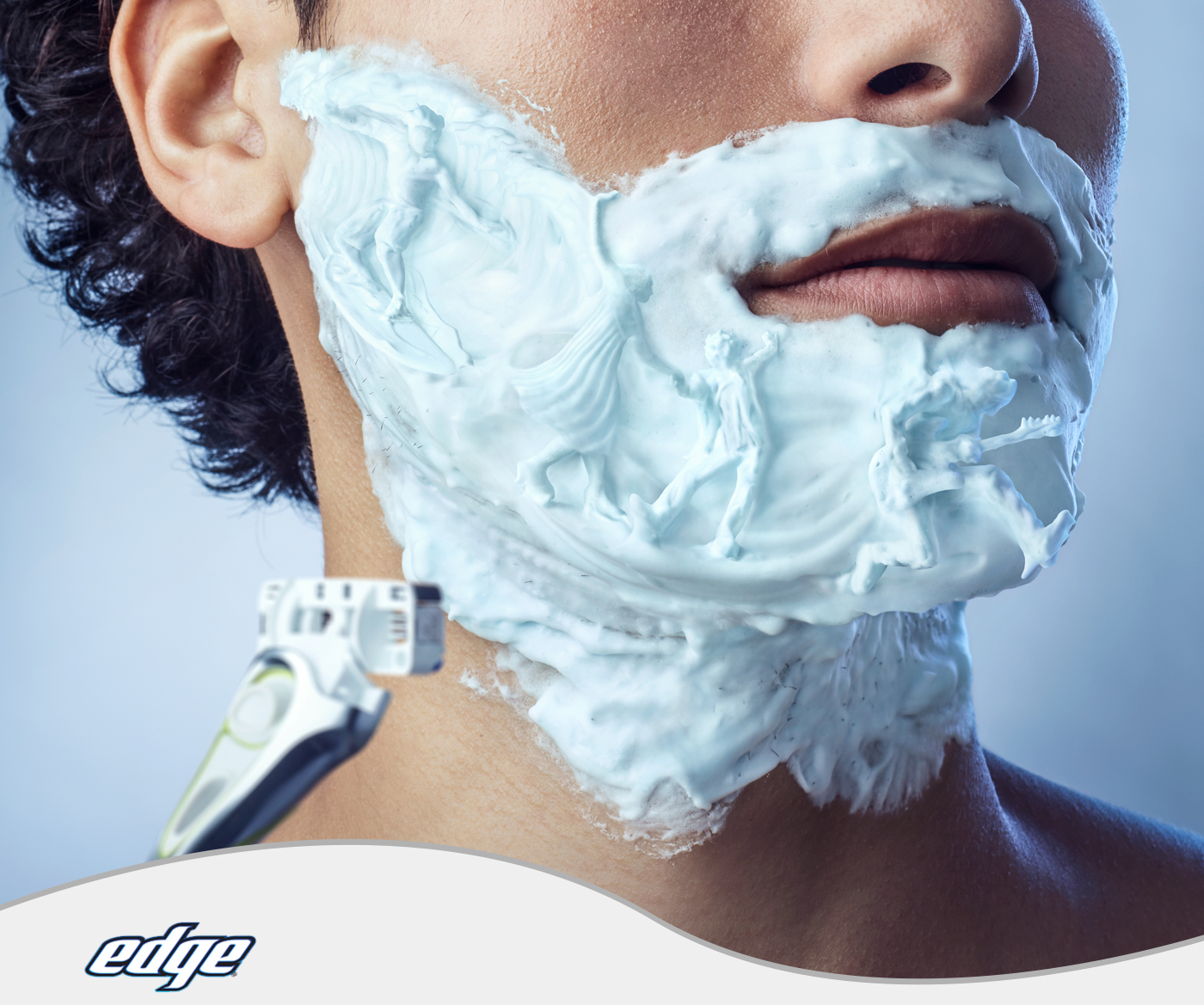 Postproduction and CGI:
 Luminous Creative Imaging
Modelmaking of foam figures:
 Luminous Creative Imaging
We were asked by Dutch photographer Jaap vliegenthart to assist him in a great project for Schick (a brand of shaving foamin the US).We sat together to form a plan of how to best approach this project and get the best final result.
The aim of the project was to create great looking portraits of the male models with foam beards. From these foam bears little figures would rise, telling little stories based on of all kinds of sports activities.
To do this and keep the correct material feel from real foam, we created little wooden mannequins in the corresponding shapes which we then spray-painted white and painted real foam on with the help of brushes. In this way we would have the correct look and feel of real foam and also the correct size that would match the foam of the beards. These were then photographed in our own studio in a miniature set and integrated into the existing photography.