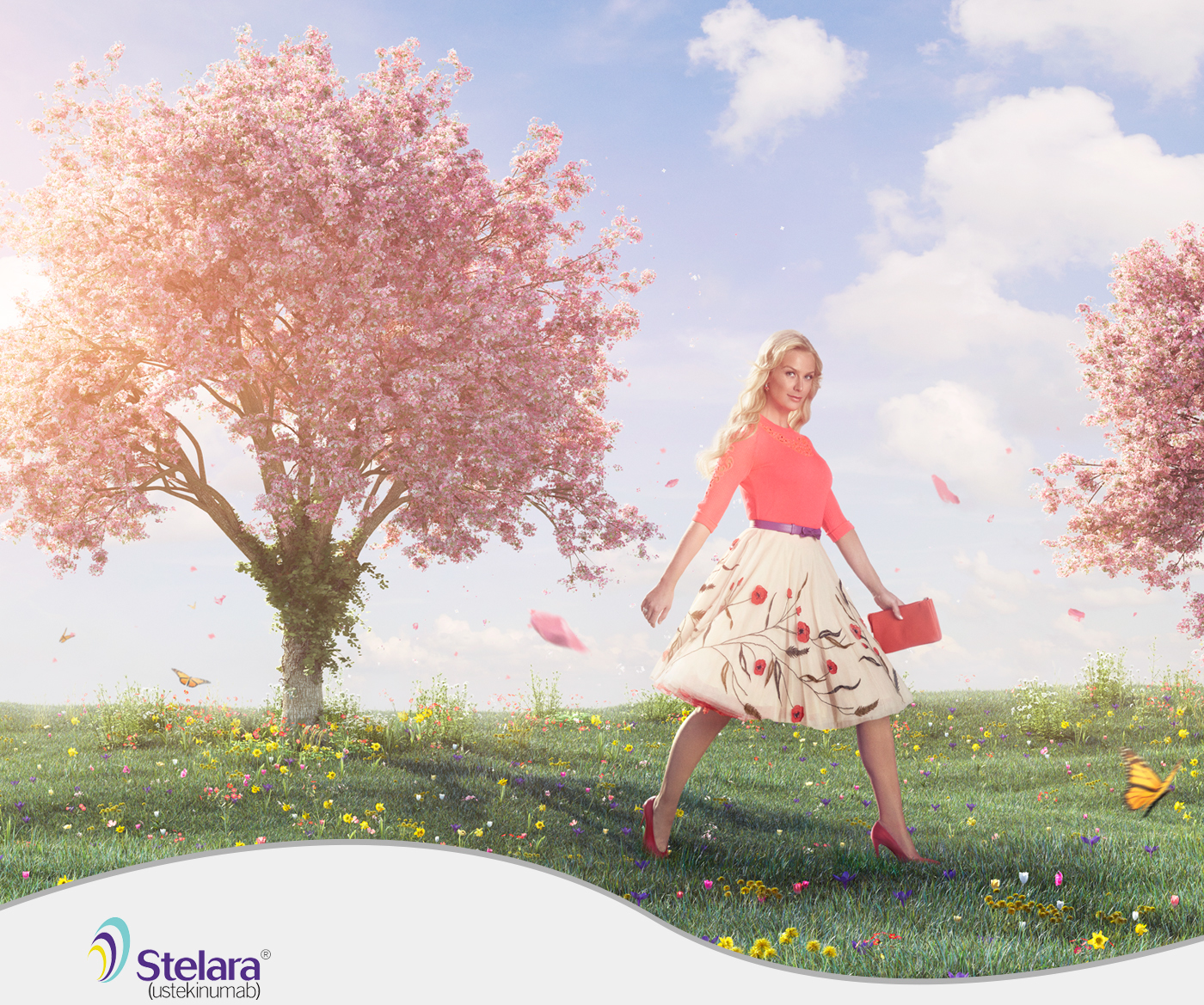 Postproduction:
 Luminous Creative Imaging
Photography:
 Cade Martin
Client:
Stelara
Agency:
 FCB Chicago
This project was created for Stelara. We were asked to create an idealic nature background in 4 different seasons. It couldn't be just 4 seasonal shots on different locations, becuase they had to be exactly the same setting in 4 different stages so they could be blended together. Since we had only 2 months to create this we couldn't wait for a certain area to go through all the changes and we decided to create the whole background in 3D.
The models were shot seperately by Cade Martin and were later on integrated into the 3D backgrounds. The blended versions were created by combining the different seasons and also blending different parts of the models.